Live Home Learning Years 7 - 10
The likelihood of school reopening in any recognisable format this side of the summer holidays is remote. Instead we are moving, as promised, to a fully live timetable, delivered through Microsoft Teams. This has been sent to you with my letter and is available on the website in both Parent and Student CV19 tabs.
The key features are summarised here:
The live lesson timetable is based on the original home learning timetable with an average of three lessons per day. This will allow time for work set following the lesson to be completed
All lessons will be delivered through Microsoft Teams. Your child will receive an initial invitation to join a team for each lesson on the timetable
Lessons will be between 45-50 minutes long
Wellbeing (also live) will take place on Mondays and Fridays at 12.00 for 30 minutes
There have been some changes to your child's tutor and assembly days to allow for wellbeing to take place
All work will be uploaded onto the relevant team for your child's lesson under the files section
Lessons will no longer be posted on Show My Homework
The live lesson timetables are shown below but are also available to download by clicking here: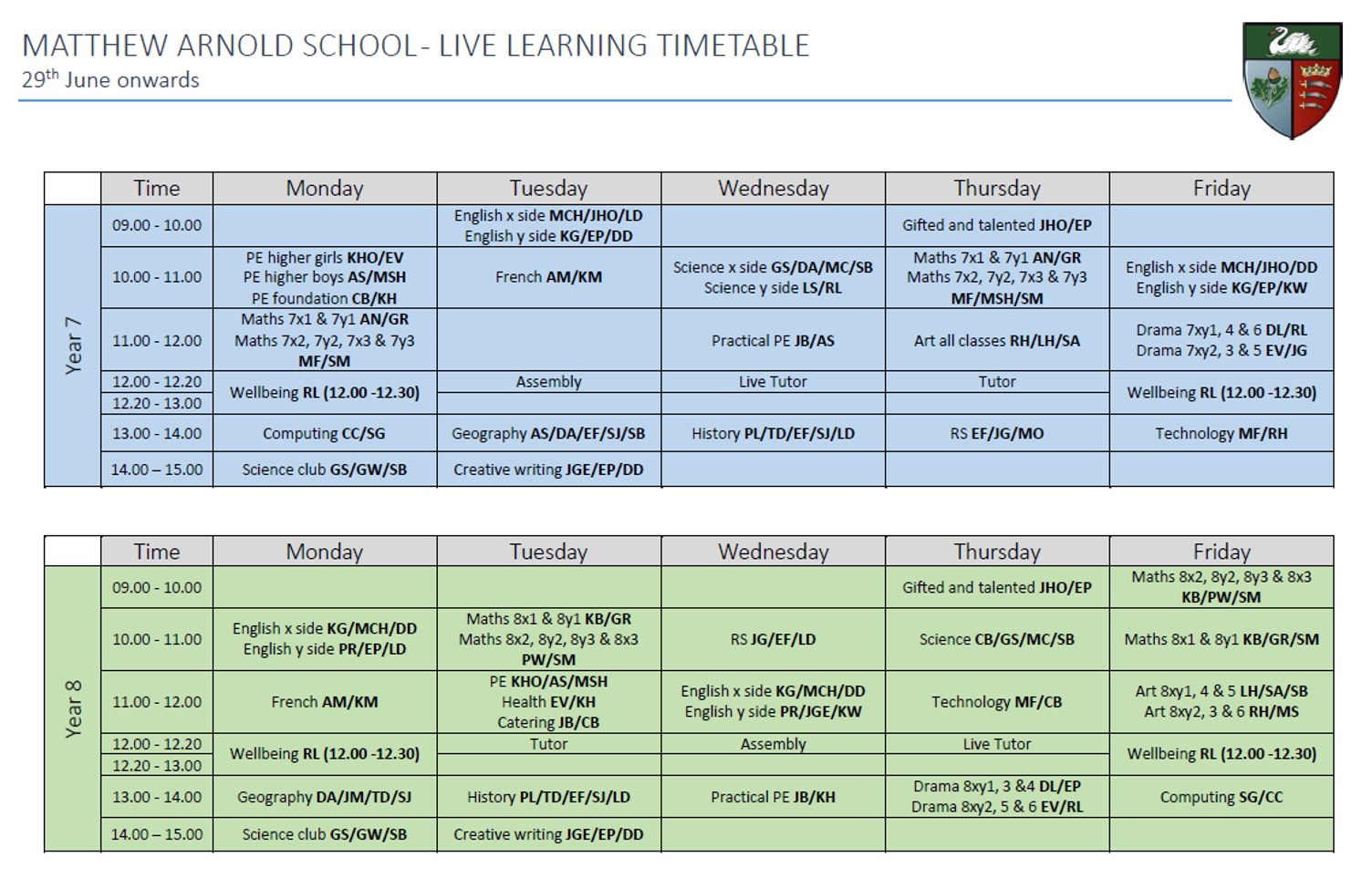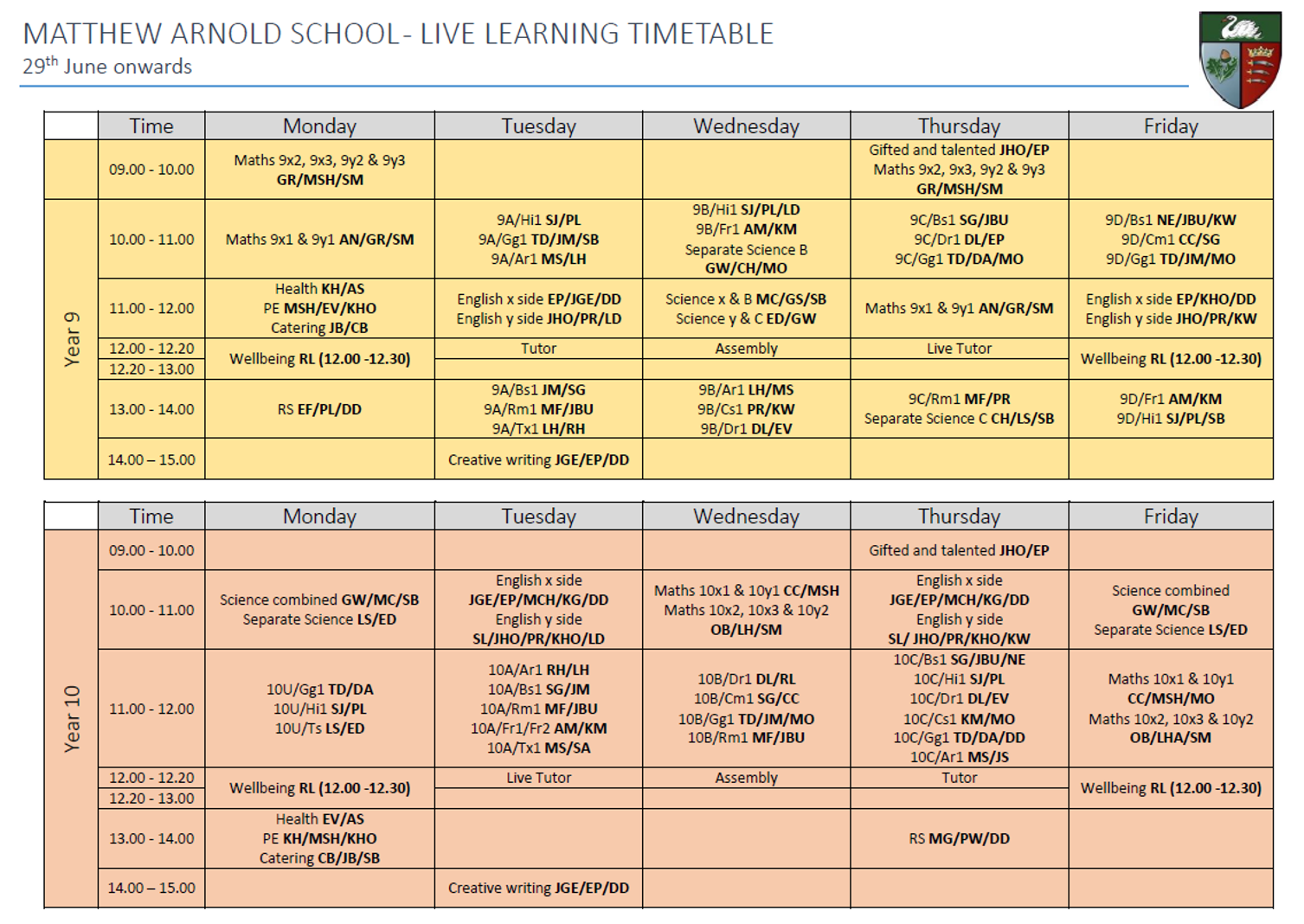 Parents will continue to receive emails from their child's form tutor* once a week giving them the opportunity to feed back on their child's wellbeing, the amount and quality of work being set, and any obstacles they are experiencing.