Welcome to The Matthew Arnold School, I am immensely proud to be the Interim Headteacher and it gives me great pleasure to welcome you to our website.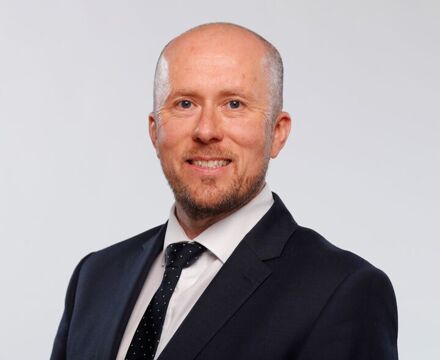 When families arrive at our school for the first time, it is often the incredible facilities that make an immediate impression. We are undoubtedly fortunate to have such impressive surroundings but I am proud that, by the time a family leaves that first visit, it is the creative, energetic atmosphere and the warmth of our community that stays in their minds.
People are what makes this school special. From the inquisitive, happy children who grow into confident, articulate young adults during their time here, to our talented, dedicated staff who teach, care for, and guide our pupils, we know that – together – we achieve more.
The core ethos of the school is: "There is nowhere I'd rather be". We want this to be the opinion of everyone who spends time with us: students, staff, parents, visitors. This ethos permeates all aspects of school life and can be observed every day in our classrooms and corridors. Be it in the achievements of pupils in their core lessons or elective sessions, the planning of local projects, or the enjoyment of sporting pursuits in our top-class facilities, pupils excel at The Matthew Arnold School.
My philosophy is that education is all about learning to improve as well as developing character. I love to see our students challenging themselves, reaching outside their comfort zone and becoming prepared to go out into the world, ready to make a difference. Our students are therefore at the centre of everything we do. We expect them to work hard and to achieve their very best academically and we provide them with the skills and attributes relevant for higher and further education and employment in the 21st Century. We strive for academic excellence in every area of the curriculum and, through a rigorous process, set challenging, but ultimately achievable targets. Through high quality teaching, in brand new facilities, students demonstrate their thirst for learning. This, along with a personalised approach to education, is what makes this school a very happy and cohesive environment.
At The Matthew Arnold School we have a school that will unlock your child's talents, by putting them at the heart of the curriculum in its fullest sense. All staff at The Matthew Arnold School maintain the highest standards, have a positive outlook, are inventive in their thinking and adopt a 'can do' approach.
Our aim is not simply to help our young people to obtain the very best qualifications so that doors to the future remain wide open; it is also to produce rounded and grounded young adults who are ready and equipped to take their place in society. In short, we want to ensure that our students can make valid contributions to society and ultimately have a future they can be proud of. In upholding these principles, we ensure that we get the best out of every student whatever their talent may be.
We are very proud of what The Matthew Arnold School can offer and are always happy to share this with prospective students and families. Do, please, come and visit us so that you can enjoy The Matthew Arnold experience.
Steve Price
Interim Headteacher