We encourage our students to enjoy a wide range of literature, learning to read for pure enjoyment as well as knowledge. We believe that children's literature ranks amongst the best in the world.
The average reading age needed to access a GCSE paper on average is 15 years and 8 months. According to recent studies, the percentage of students achieving this reading age by the time they get to 15 is 50% of students with lower percentages for those who are boys and those who receive Free School Meals (FSM).
As a school, one our two key priorities this year are prioritising disciplinary literacy across the curriculum ensure that students in each subject can read, write and communicate effectively and providing targeted vocabulary instruction in every subject with a focus on Tier 3 vocabulary so that students can develop secure knowledge of the specialised and technical vocabulary needed to access the curriculum.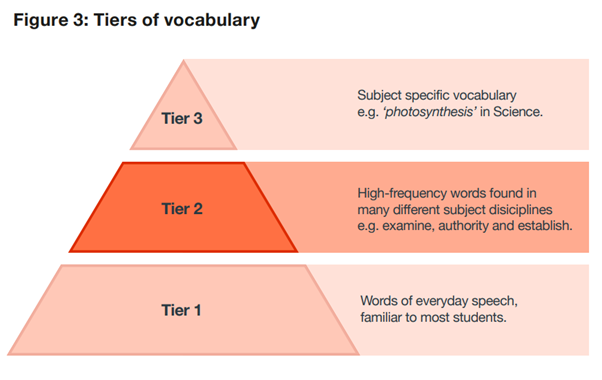 Immerse and Imagine
Our aim is to cultivate a strong passion for reading that extends beyond the classroom. To achieve this goal, we have carefully designed a research-driven reading programme that will engage your child with three captivating books each academic year. These books, thoughtfully selected for their compelling content, diverse themes, and literary significance, will be explored during dedicated tutor time sessions.
In Year 7, students will read the following three books:
Artichoke Hearts by Sita Brahmachari, following a girl called Mira who is experiencing grief for the first time, discovering the wondrous and often mystical world around her.
Freedom by Catherine Johnson telling the story of a slave boy, Nat, shipped to England from a Jamaican plantation in 1783, offering an important perspective to one of the darkest episodes in British history.
The Goldfish Boy by Lisa Thompson exploring OCD where a boy called Matthew must turn into a detective and unravel the mystery of Teddy's disappearance.
In Year 8, students will read the following three books:
Pig-heart Boy by Malorie Blackman about a thirteen-year-old boy who desperately needs a new heart and, if agreed, will take part in a radical and controversial procedure involving the transplant of a pig's heart into his human body.
The Giver by Lois Lowry set in a society which at first appears to be utopian but is revealed to be dystopian where society also lacks any colour, climate, terrain, and a true sense of equality
Welcome to Nowhere by Elizabeth Laird about twelve-year-old Omar and his brothers and sisters who were born and raised in the beautiful and bustling city of Bosra, Syria but before long, bombs are falling, people are dying, and Omar and his family have no choice but to flee their home with only what they can carry.
In Year 9, students will read the following three books:
The Outsiders by Susan Hinton detailing the conflict between two rival gangs divided by their socioeconomic status: the working-class "Greasers" and the upper-class "Socs" (short for Socials)
Across the Barricades by Joan Lingard about two young people, Kevin and Sadie who just want to be together, but it's not that simple in Belfast where the city is divided and no Catholic boy and Protestant girl can go out together
I am Malala by Malala Yousafzai who was taught to stand up for her beliefs, fought for her right to an education and, on 9 October 2012, she nearly paid the ultimate price for her courage when she was shot on her way home from school
Our intentions with this programme are as follows:
Widen Horizons: By exposing students to a variety of genres, authors, and themes, we intend to expand their literary horizons and encourage them to explore beyond their comfort zones.
Model Fluent Reading: Students will have the unique opportunity to observe adult readers in action, which will greatly enhance their understanding of what constitutes fluent reading.
Support Comprehension: Engaging discussions will boost students' comprehension skills, encouraging them to approach texts critically and discerningly, considering themes, characters, and contexts.
Develop Vocabulary and Knowledge: Exposure to a diverse array of literature will enrich students' vocabulary and broaden their knowledge of authors, genres, and books they might not have encountered otherwise.
Foster Positive Attitudes: The shared joy of reading experiences will naturally foster a sense of community and delight, laying the groundwork for exceptionally positive attitudes towards reading.
The Adult-Led Reading Programme seamlessly integrates into our tutor time, involving approximately 15 minutes of dedicated time up to four times a week. These sessions will provide an invaluable opportunity for students to fully engage with the text, spark invigorating discussions, and benefit from the expertise of our tutors in reading.
Top 100 books voted by teachers. Enjoy!
Strategies to foster / encourage reading
Audiobooks
Podcasts
Reading Lists