The School Café is open before school for breakfast where students may buy a range of warm snacks including croissants, porridge and sausage or bacon sandwiches. Lunch is also served at both break times where hot and cold meals can be purchased.
Catering is provided by The Catering Academy, and a range of healthy hot meals, pasta pots, filled jacket potatoes, hot and cold sandwiches and pizzas, cakes and biscuits, salads, fruit and desserts are available every day. A range of milk drinks, fruit juices and water are available for sale. Fizzy drinks are not permitted in school.
We use an online cashless catering system (via ParentPay, see link below), which means that students do not need to bring money into school. Parents and carers can also set spending limits and monitor what their children are eating at school.
The Café is a bright, attractive environment, complemented by some covered outdoor seating tables too. There are always staff on active duty, so that queues are minimal and orderly.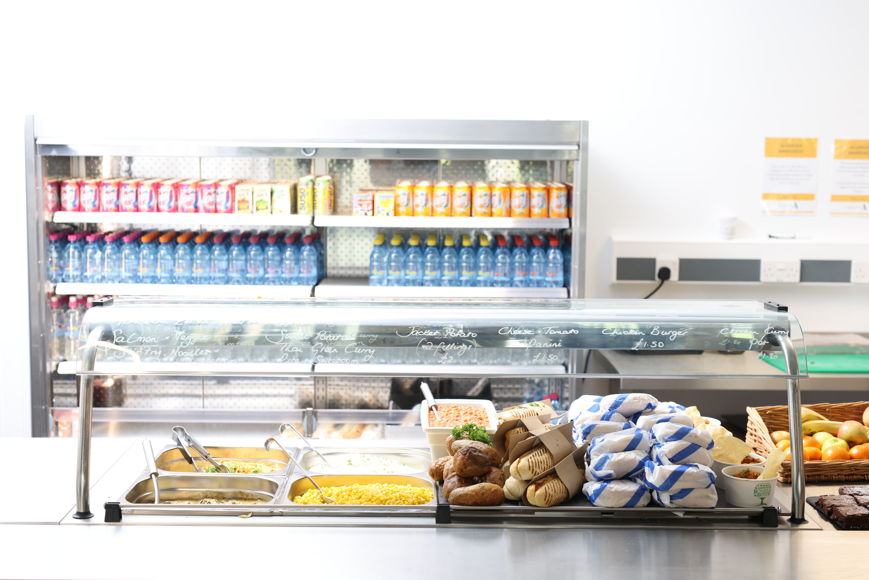 Christmas Feast 2023 Menu Halal
Free School Meals
Please complete a copy of this of this form if you think your child is eligible for free school meals.
Free school meals eligibility application form