The four houses reflect the students' pride in the school, with names taken from the four elements of our school crest: Crowns, Oaks, Swans and Swords.
The current leaderboard for Spring/Summer 2022 stands as follows with a new champions Swans taking 1st position. Congratulations to all students for participating in extra-curricular activities, competitions and going above and beyond in their daily contribution to school life.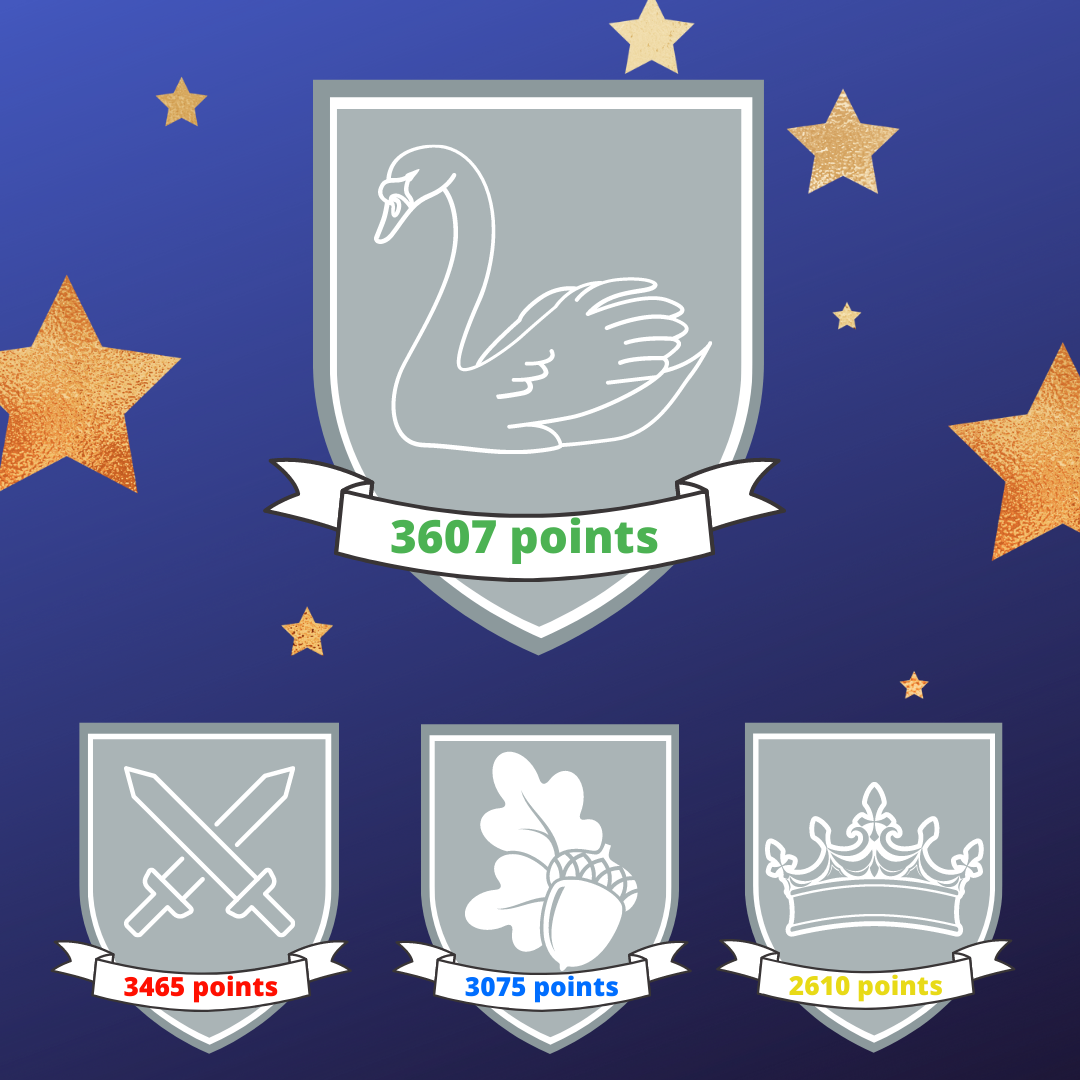 The aims of the House System and elected House Captains are:
To provide a stronger school community, giving all staff and students a greater sense of belonging
To work with students from all years, to create role models and cross-year relationships
To provide opportunities to develop social, intellectual, physical and practical skills
To recognise and reward students, creating a sense of achievement both inside and outside of the classroom
To engage with the local community, increasing the relationships and developing partnerships with them, whilst working alongside different charities
To offer regular opportunities to stretch and explore leadership, social and group working skills with all students
These opportunities include Literacy and Oracy, Mental Arithmetic, Charity Day, Sports Day, Race 4 Life, Tutor quizzes, Bake off and Inter House Sports. Students gain points for participating in extra-curricular activities, for representing the school in a club or team, receiving positive pars and through their attendance to school. All points are then collated together in a drive to become House Champion and to collect the prestigious Matthew Arnold House Trophy.