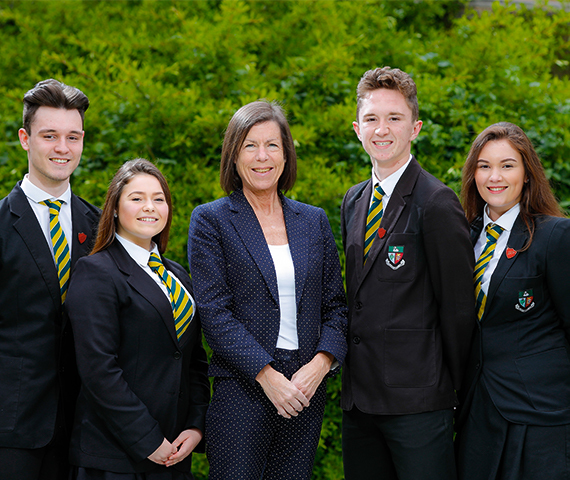 I am very proud to be the Headteacher at The Matthew Arnold School and consider it a privilege to be working closely with the young people in our school community, their parents, the staff at the school and our colleagues and friends in the wider community.
A well-deserved Ofsted rating of Good (June 2018) is reflected in our outcomes at all levels, but particularly at GCSE, where we have shown consistent year-on-year improvement. Our results this year were our best ever for the third year in a row. Please take the time to look at a full analysis of the exam results here.
Teaching and learning is at the heart of everything we do, and our motto is that every day, students achieve. We do this by focusing on the individual, by taking the time to find out how each child learns best, and by acting on what each child needs from us to help him or her to access a first-class education. We are also uncompromising in our expectations; we expect that students attend 100% of the time, and are actively engaged in every lesson from start to finish.
Students are taught in smaller than average class sizes by specialist teachers, and a broad and balanced curriculum is delivered through innovative and exciting approaches to learning. Students are encouraged and supported to develop skills which will equip them for all aspects of their adult life and nurture a lifelong love of learning.
Our individual approach begins at the start of every school day when we are at the gate to welcome students. Our students are safe and happy in lessons, at break times and in a wide range of extended activities which make the most of our outstanding sporting, catering and drama facilities.
We hope that this website will give you a flavour of what our school has to offer. You may also wish to see the school in action; we welcome visitors either at one of our open evenings/days or by appointment for a tour of the school. We will be delighted to show you around.
Mary Gould
Headteacher