Live learning with Microsoft Teams
We are now offering a full 'live' or real-time lesson timetable. This includes two live wellbeing sessions and at least one live tutor session a week. Your child will be invited to join a Microsoft Teams meeting via email, and will then have a chance to see and hear his or her teachers delivering a lesson, and to ask and answer questions using the chat function. All students must disable their camera facility. Microphones should be muted unless they are directly asked to contribute by the teacher or supporting member of staff.
To ensure any associated safeguarding risks are minimised, all teachers have undergone bespoke training, and will always invite at least one other member of staff to join the meeting. All live sessions are recorded, and instructions on expectations are given at the beginning of each lesson.
Students should be aware that all messages they leave on the chat function can be seen by their classmates, teachers and parents. If they post anything irrelevant or inappropriate, they will be barred from joining further sessions.
If parents and carers wish to withhold permission for their child to join a live session, they should email his or her form tutor.
The timetable for the second half of the summer term can be viewed below, and is also available to download here: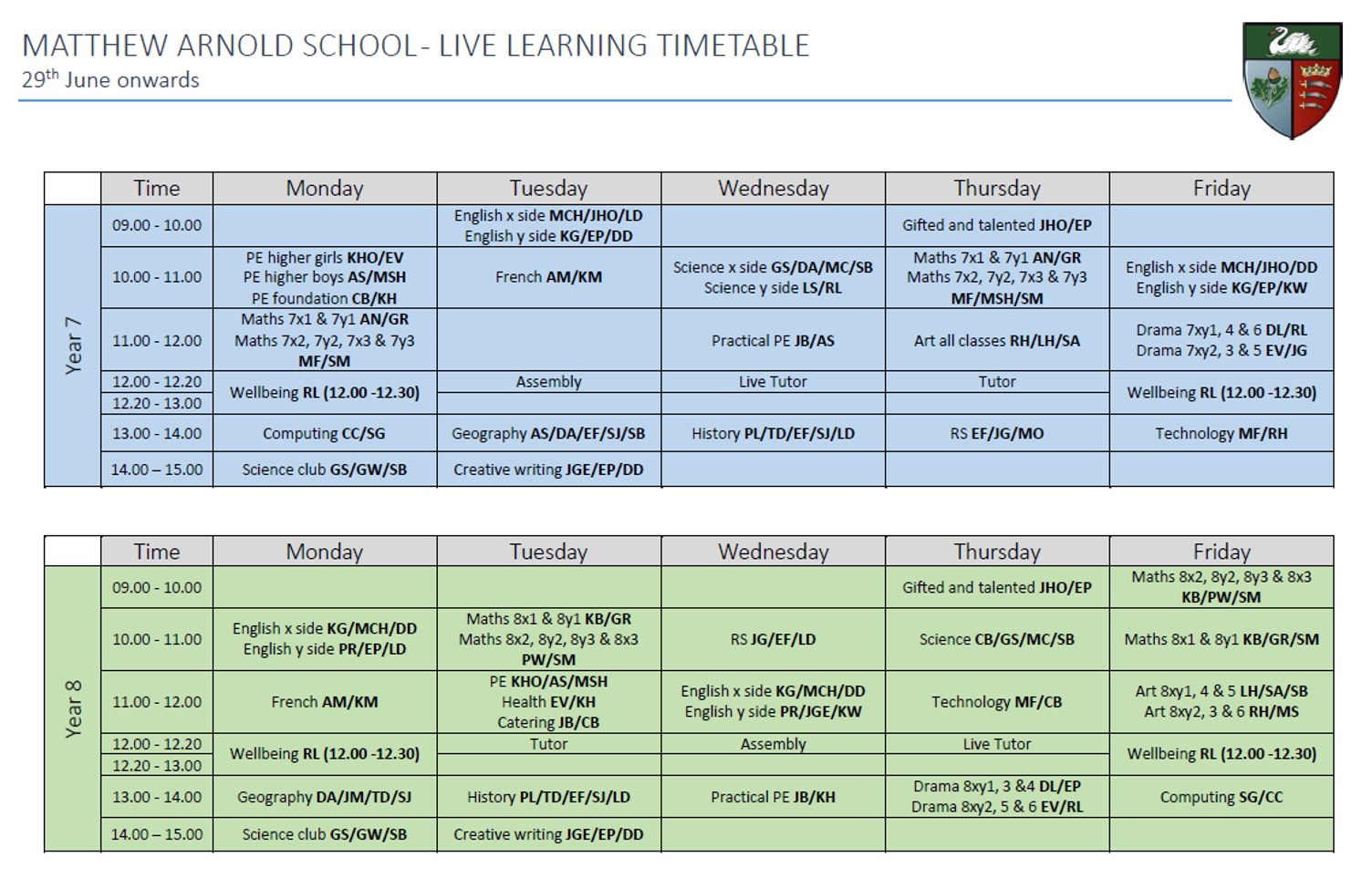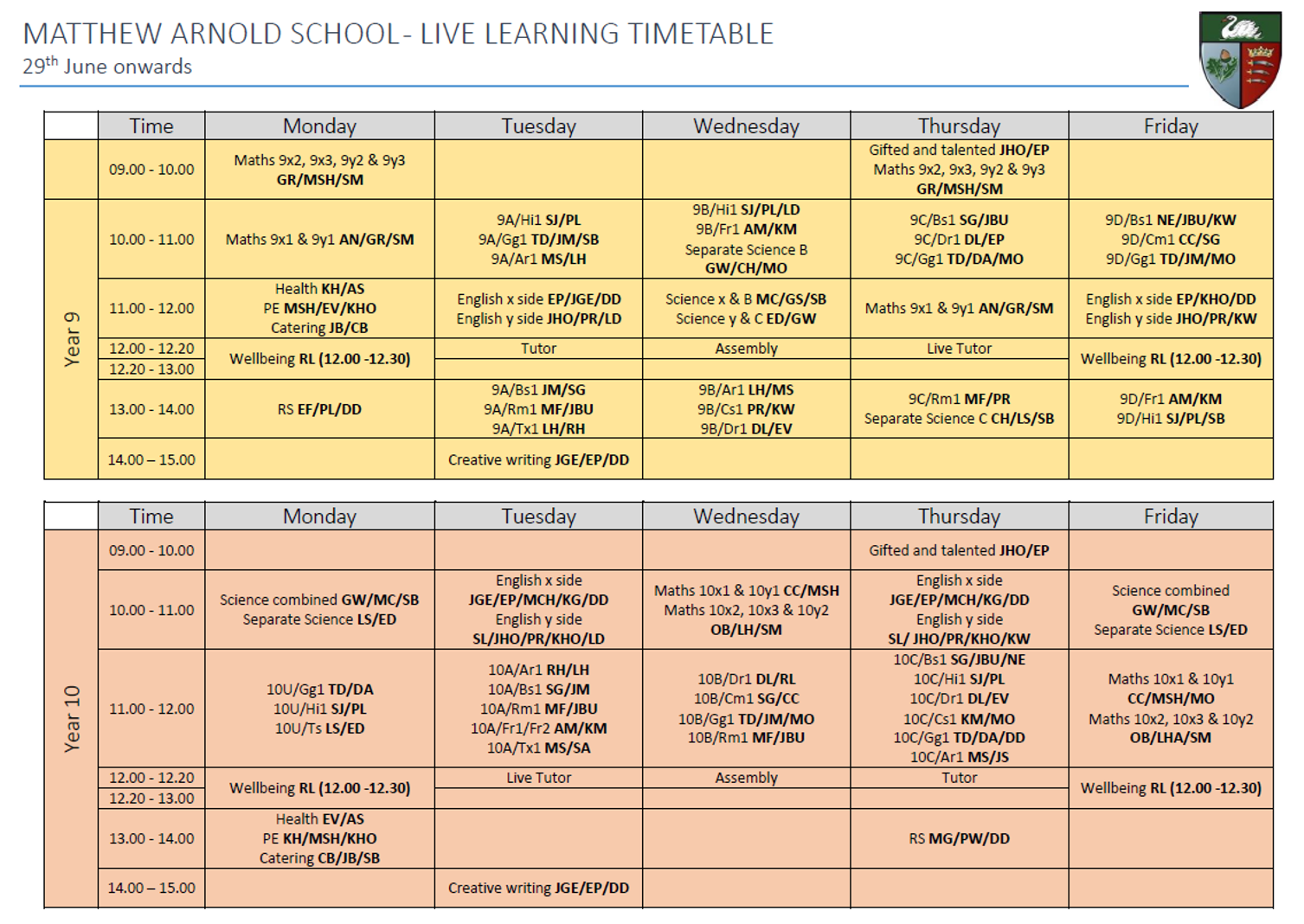 Please see the CV19-Student section of the website for further details under the Live learning with Microsoft Teams page section.
Please look at the links below to provide you with further information about keeping your child safe online (this is in addition to links to general safeguarding on our safeguarding tab):